'
Free Software for Busy People
' is a new book from
Mohammad Al-Ubaydli
, a Bahraini MD who is on a mission to help information-civilians understand why they should use free/open source software. The book tells the story of six people from six walks of life (government administrator, MD, corporate exec, entrepreneur, Arab teacher, primary school teacher) who adopt free software.
Dr. Mohammad seems like a pretty amazing guy who is also a computer programmer, originally from Bahrain and currently working on a million things including as a Research Fellow for the
National Institutes of Health
(NIH) in the US. He's also a champion of open source and has a collection of on and offline resources to that end: His
website
,
blog
, Free Software for Busy People and a book of the same name that you can buy in hard copy or peruse online.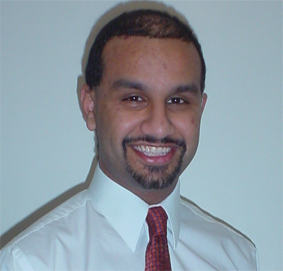 The book is aimed as what
Cory Doctorow
terms information-civilians - regular people who need to work with technology. The book simply and clearly states the case for adopting free software and provides equally clear and simple explanations of how to switch and what to expect when you get there. You can buy a printed and bound copy of the book,
download
it as a PDF file, or
read
it as a hyperlinked html file.
Dr. Mo is looking for volunteers who can assist him in converting his book into various digitalized formats that can be shared with the community. If you are interested and would like help him out, please get in touch with him
here
.
Posted by News Blog re-Blog Team |


« Home | Aero Asia Starts 4 Flights a Week to Bahrain » //-->
Add a comment: